Introducing the Buzz about Cabinet Factory!
We have changed our name and are thrilled to announce it. After years of serving the Tidewater area as the Paneling Factory we have rebranded as the Cabinet Factory! The name change will align with our dedication to continue to provide top notch cabinetry with outstanding personal service.
Our Expertise doesn't stop with cabinetry and countertops. We offer a wide range of flooring from carpet, hardwood, laminate to durable vinyl and everything in between.
What makes Cabinet Factory Great? The people who work here! With a highly dedicated knowledgeable team who will guide you every step of the way, beginning to end with a one-of-a-kind experience.
As we embark on this new chapter, we would like to express our heartfelt gratitude for your continued support and loyalty that has allowed us to embrace this new identity while keeping our same values. We always want to exceed your expectations by delivering exceptional products, innovative design, and outstanding service.
We invite you to visit our beautiful new building and showroom with the ideas needed to elevate your next project.
Our Cabinet Factory design experts can assist you with your kitchen and bathroom cabinet goals. Our team of dedicated professionals is here to answer any questions you might have and walk you through the installation process.
Turn your kitchen or bath design into a work of art with our stylish cabinet collection! We carry stock and semi-custom cabinets from the top brands in the industry, including CNC, Medallion, Elmwood, RD Henry, Design Craft, and more.
Visit our showroom to see our wide selection of cabinets, hardware, and flooring.
Our flooring and design specialists will get you the right flooring option to fit your space, whether you're looking for carpet, hardwood, luxury vinyl, laminate, or tile.
Every room in your home requires a unique flooring solution. For the absolute best flooring solutions come see us today at our Norfolk, VA, showroom!
Our professional team will design your project from traditional to modern and everything in between to create the room of your dreams. Let us help you design the kitchen or bath that you've always wanted! Cabinet Factory of Norfolk, VA can help you get the kitchen or bath of your dreams with our professional design services.
We use the leading design software to provide you with detailed measurements as well as a 3-D view of your kitchen or bath design. Get started today!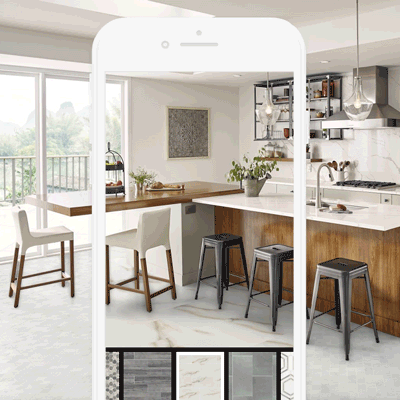 Bring it to life with
ROOMVO
See your new flooring in any room of your home with our easy-to-use room visualizer!