How to Use Natural Stone in the Kitchen
For a luxurious connection to nature, a striking culinary space designed with natural stone tile will give your home an inspired, high-end feel with unforgettable impact. Of course, stone kitchen floors will dazzle your guests, whether you opt for slate, marble, travertine, sandstone, or granite. But have you thought about other ways that you can craft an elegant kitchen with stone, such as using your favorite style for walls and mosaics? At Paneling Factory Of Virginia DBA Cabinet Factory, we have a wide range of amazing stone products at our showroom in Norfolk, VA that will help you design to the nines. These are some of our favorite ideas on how to use natural stone in the kitchen.
Beautiful Backsplashes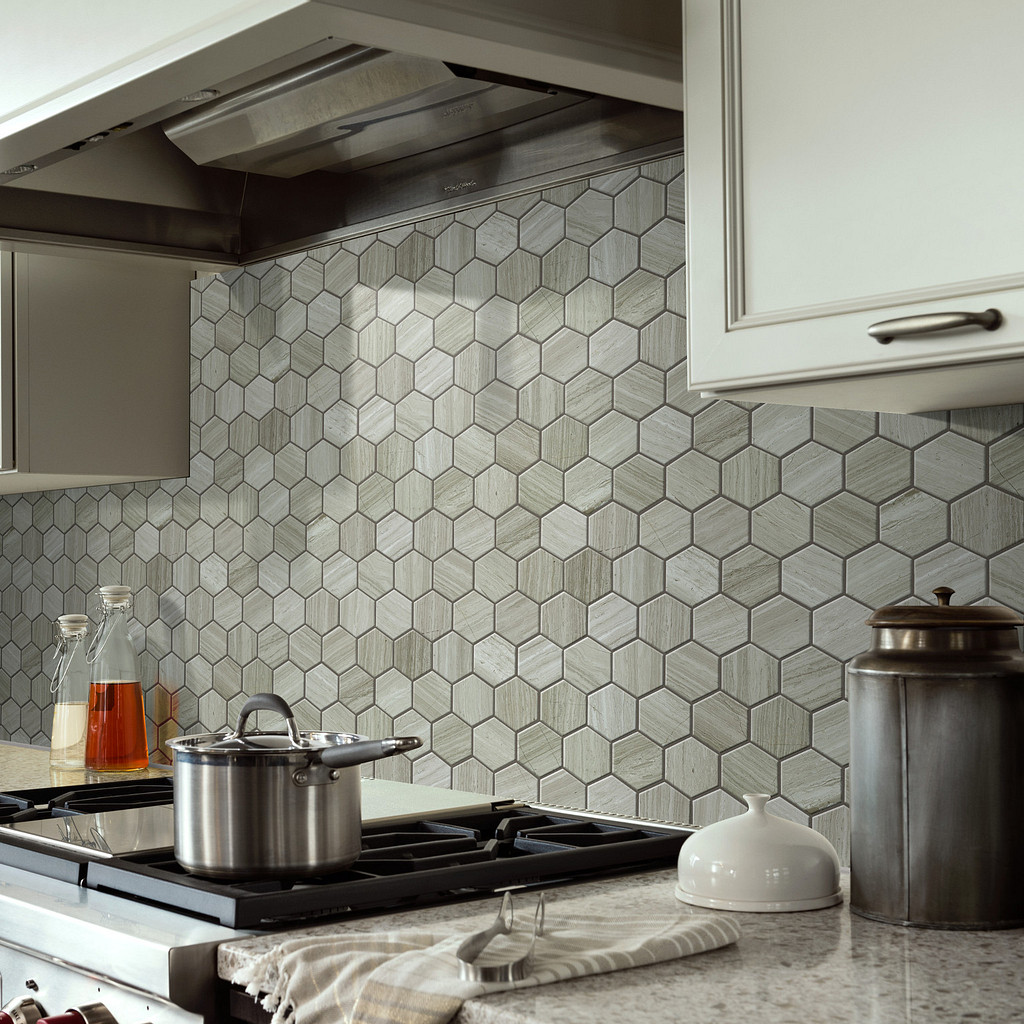 Just like how designers and homeowners use ceramic tile to create unique kitchen backsplashes and dramatic impact, natural stone can give you a similar design capability with equally exceptional results. Natural stone offers veining and striations that effortlessly broadcast sophistication. You can consider extending the same stone option that you use to create exquisite countertops for an overall look that is nothing short of breathtaking.
Wondrous Walls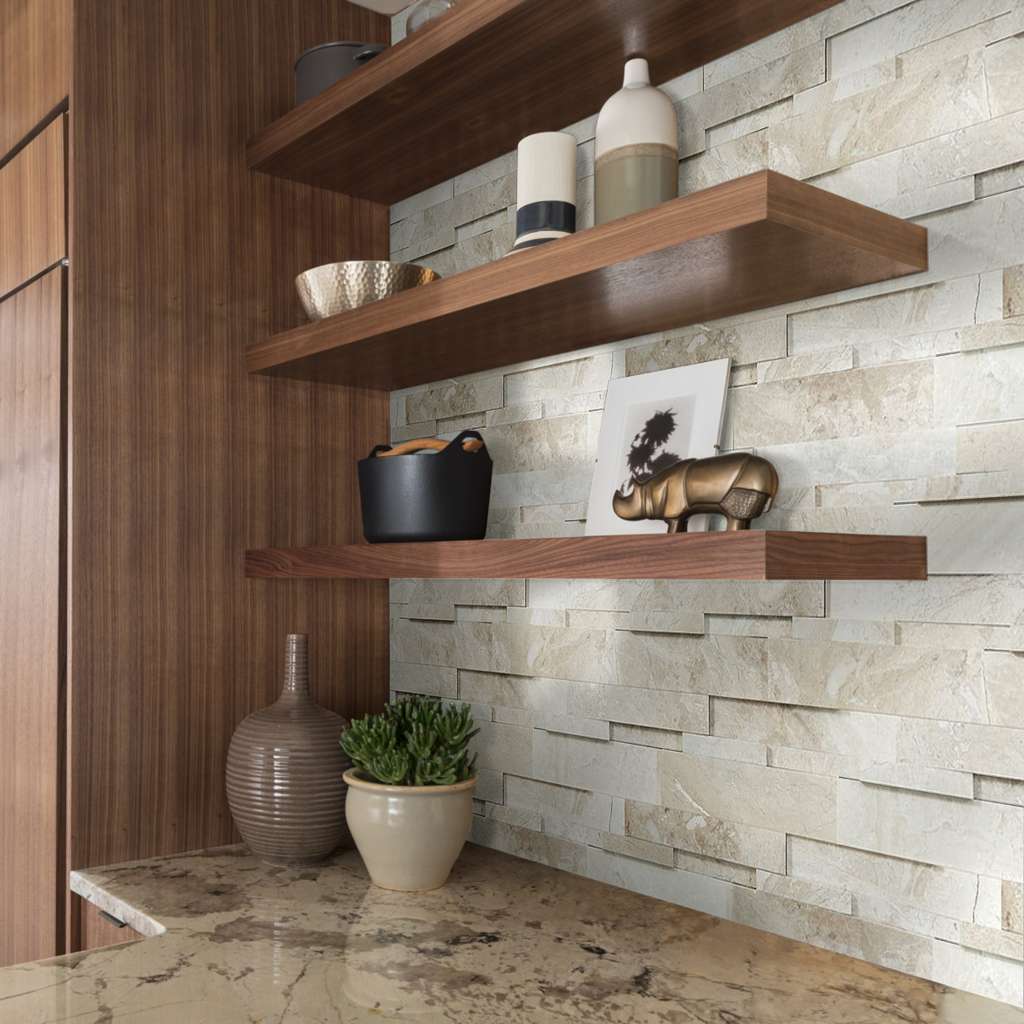 Taking the extended backsplash concept one step further, you can essentially create a full-height natural stone backsplash that covers the entire wall for an opulence not out of place inside your favorite upscale restaurant or bar. Marble and quartzite are especially great options for this effect since they have ample movement and color. In addition to the undeniable elegance, this architectural magazine-worthy look creates seamlessness that in short, simply looks expensive!
Stunning Combinations
You do not necessarily have to use the same attractive stone variety for the kitchen backsplash that you selected for your countertops. The key is to find a balance between the two stone elements that complements all of the many kitchen surfaces, without overwhelming the space or creating too many design focal points. A muted countertop will set the stage for a pop of color, finish, and veining from your stone backsplash. Conversely, a stone countertop full of personality will call for a more subtle backsplash that does not create a busy overall appearance.
Creativity Unleashed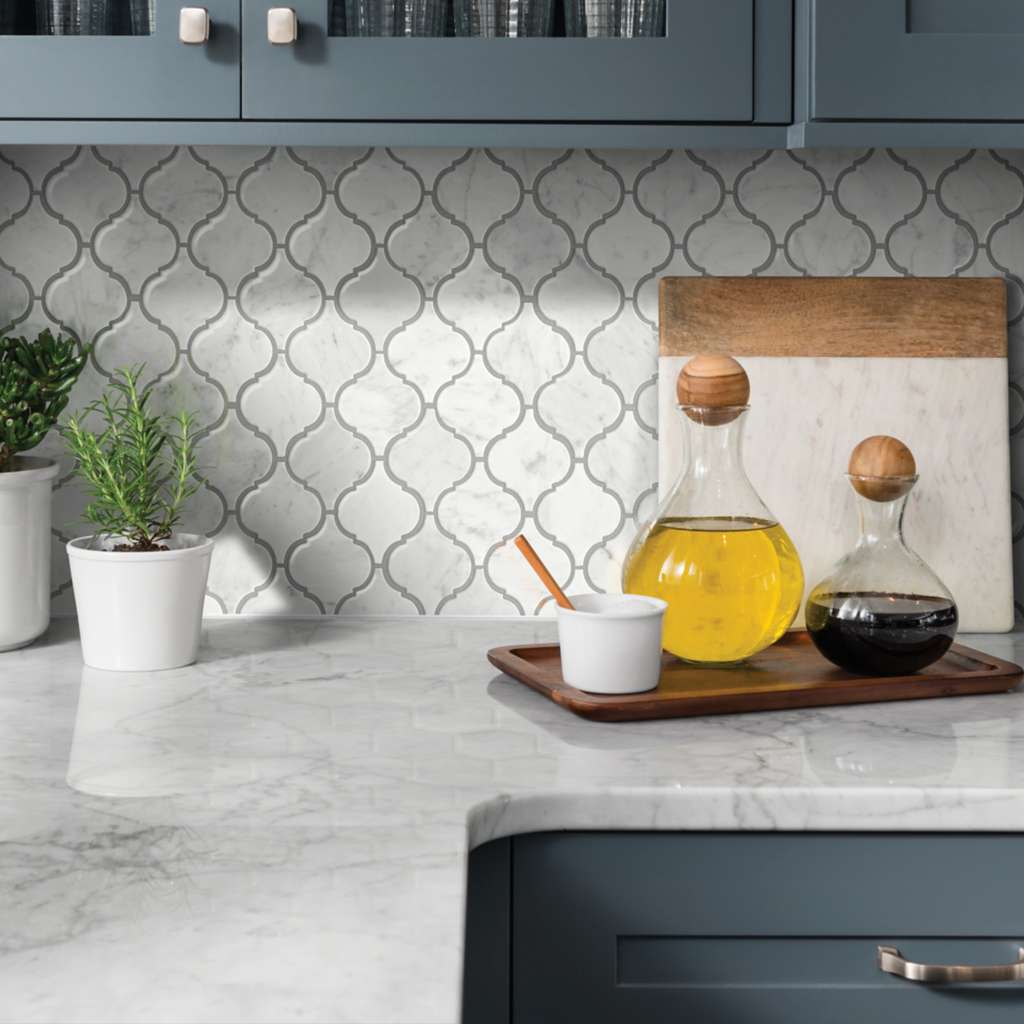 Using natural stone for a backsplash doesn't equate to "typical' or "standard' design: you can also use stone to create unique patterns, mosaics, and other geometric shapes just like with tile! The shape, color, size, and arrangement of the stone you use are completely up to your whims. Many homeowners also love using stone mosaics since they often utilize multiple shades and hip shapes on larger sheets that are easier to install. Although mosaics reduce the amount of time needed to install, it is wise to work with a professional who has the expertise and tools to help you complete your creative design if your experience is limited or nonexistent!
A new backsplash can completely transform the look and feel of your kitchen, and natural stone is durable, attractive, and can help you achieve any desired design scheme. Visit Paneling Factory Of Virginia DBA Cabinet Factory showroom in Norfolk, VA and our stone experts can help you investigate a wide variety of gorgeous colors and varieties that will complete your dream kitchen.