Choose the Best Kitchen Cabinets for Your Remodel
The design specialists at Paneling Factory Of Virginia DBA Cabinet Factory know that just the right cabinets can make your kitchen remodel shine! More than storage space for your pots and pans, cabinetry offers personality along with the function for your kitchen update. The most popular kitchen cabinet style trends for 2021 include transitional (a blend of contemporary and traditional), farmhouse, and modern looks that can pop with sleek insert doors.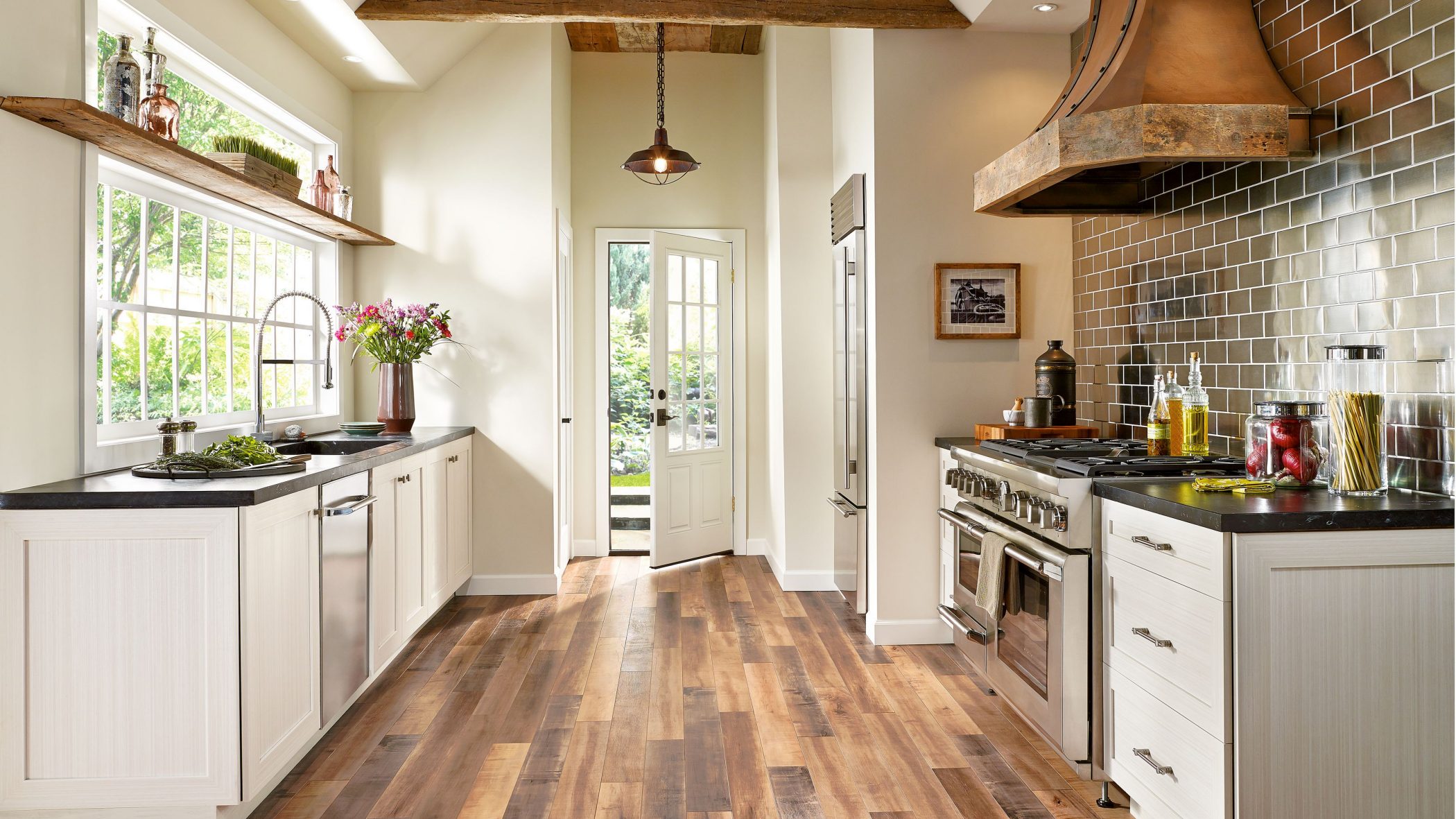 Besides the specific design type, you'll also need to consider colors, finishes, and how the cabinets fit in with your space's overall look. Finally, there are knobs and pulls to tie everything together.
Create a Complete Kitchen Look
Look for kitchen cabinet style trends that fit your space and your personal preference. Whether you're planning an authentic farmhouse look or European cottage chic, there are styles for every aesthetic. In addition to pre-manufactured cabinetry, custom cabinets offer even more design options and will give you a truly unique look.
Of course, the kitchen cabinets are just one piece of the renovation puzzle. Pulling a whole look together also includes wall color, appliances, flooring, and more. The easiest way to narrow down your kitchen style is to collect images for inspiration. Save them all to a desktop folder, a Pinterest board, or an ideabook. You'll start to see whether your dream kitchen leans more towards classic, contemporary, or somewhere in between. Then, target your new cabinet search with that style in mind.
Popular Cabinet Colors, Materials, & Finishes
Kitchen cabinets are also an excellent way to introduce color to your space. Besides being the most popular kitchen cabinet color right now, white will add a clean, crisp look. Darker colors like gray or black will enhance a modern style. With paint, color customization is endless, from a show-stopping red to a neutral smokey taupe and everything in between.
Two-tone cabinets are also highly on point for 2021. A mix of bright white on the top and dreamy blue on the bottom might be your ideal style. Two-tone cabinet combinations can even make a small kitchen seem bigger by creating an exciting and unexpected visual twist, and drawing the eye up towards the lighter cabinet color.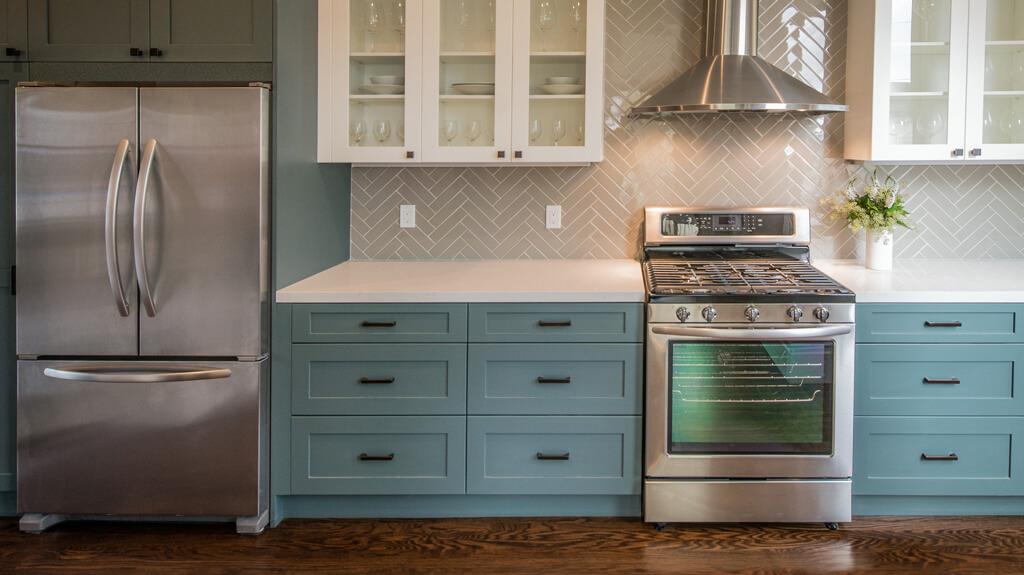 Common materials for kitchen cabinets include classic woods like cherry and maple to options such as MDF, textured PVC, and even stainless steel.
More of a traditionalist? A natural wood finish is timeless and popular woods for the kitchen include cherry, hickory, and alder. Wood cabinets can also be painted or enhanced by special wood tint with bold colors like bottle green or sunset orange.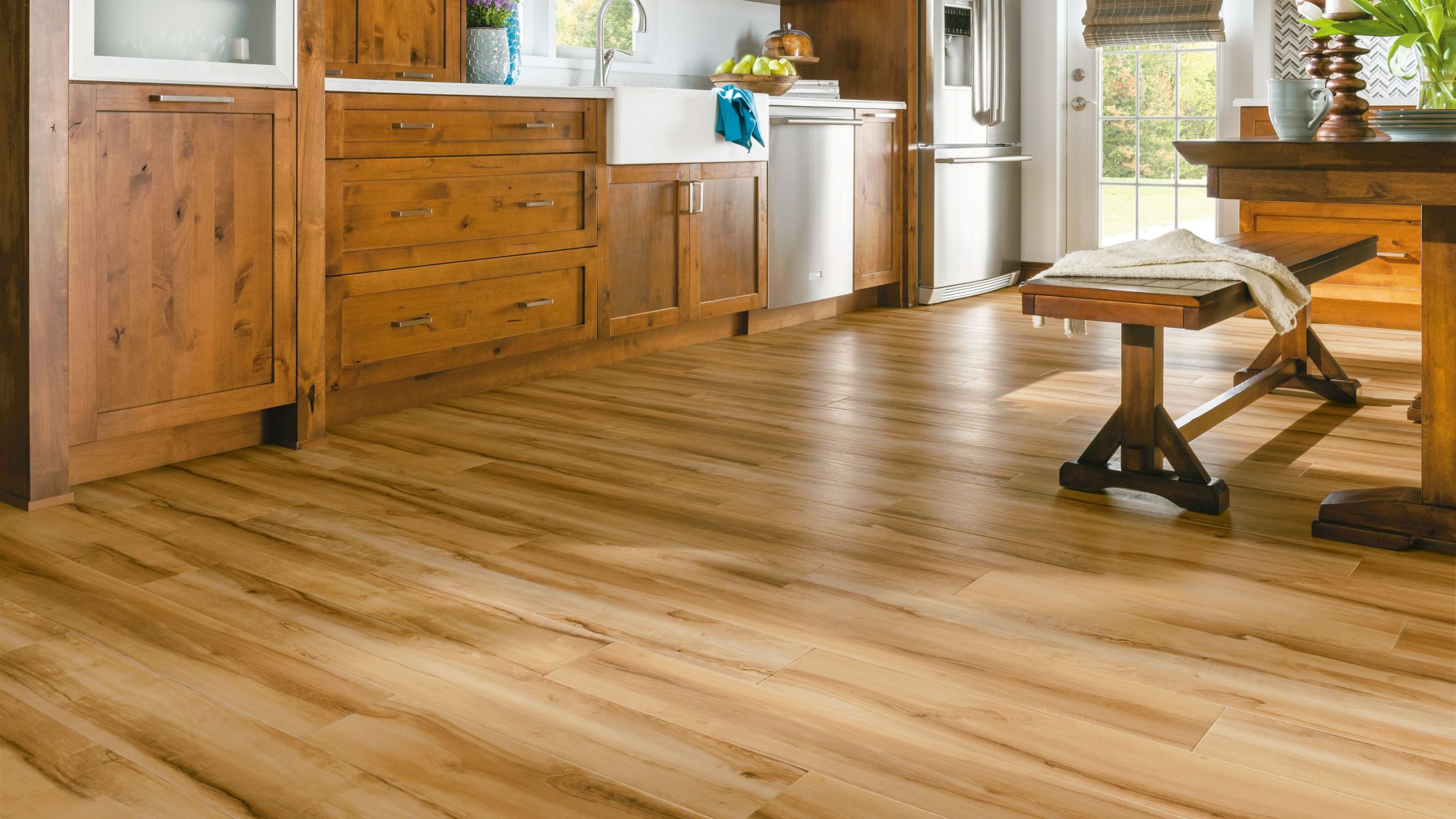 Complete Your Look with Cabinet Hardware
Cabinet hardware is the final touch for your new kitchen cabinets. And, like the cabinets themselves, there are plenty of options available, including knobs, pulls, or a combination of the two. If your kitchen cabinet look leans more traditional, curved and textured styles will fit best. For a sleek, updated appeal, choose cabinet hardware with clean lines.
You'll also want to consider hardware finishes. The style of your kitchen cabinets can also influence hardware choice. Darker cabinet hardware like a flat black tends to go with contemporary looks, while warm metals like brass will fit right in with a farmhouse style.
The best kitchen cabinet look for your home is within easy reach by coordinating your new cabinets with your kitchen's design theme. Combine kitchen cabinet styles like transitional or contemporary with a trendy color option, and add the proper hardware to bring your new kitchen to life. Whether you decide on bright white painted cabinets or warm maple tones, your kitchen cabinets will bring beauty and function to your home for years to come.
Visit our Paneling Factory Of Virginia DBA Cabinet Factory showroom in Norfolk, VA, and our design experts will help you choose the best cabinets for your kitchen!