The Benefits of Stone Look Vinyl Flooring
When you browse through architectural magazines or online galleries of high-end homes, it is no surprise to see opulent-looking rooms with gorgeous stone floors. Simply put, natural stone says luxury! However, the higher cost of these floors can often prevent the beautiful look of real stone from being a realistic option for many homeowners. In these instances, stone look vinyl flooring can present an exceptional alternative to still bring the beauty and appeal of stone into the home.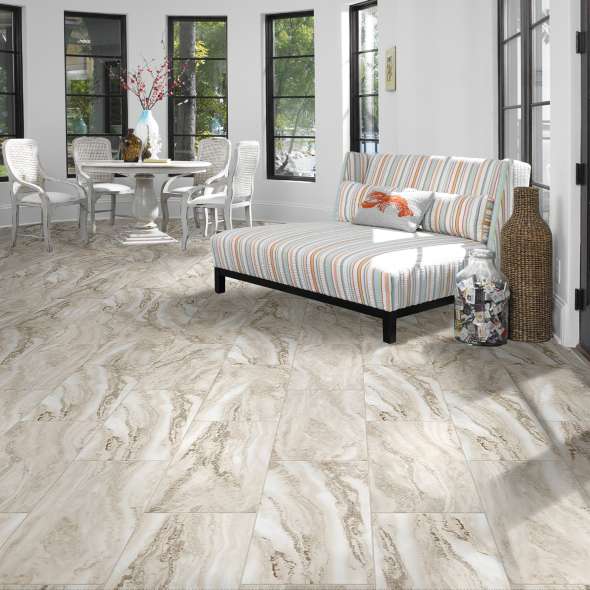 Vinyl flooring comes in several forms, including luxury vinyl tile, vinyl sheet, and vinyl tile, each of which can give you the choice of many wide-ranging, attractive stone visuals. Besides the array of type and style choices, there are other excellent benefits to stone look vinyl flooring.
Vinyl Is Cheaper Than Stone
In addition to the high material cost per square foot than other flooring material types, stone is heavier and must be quarried, shipped, and delivered before you can have it installed. The more the stone chosen has the qualities of hardness and durability, the more demanding and expensive these tasks can be. Quality vinyl flooring does not have theses higher material, manufacturing, and transportation costs, so it is very cost-effective and budget-friendly compared to stone!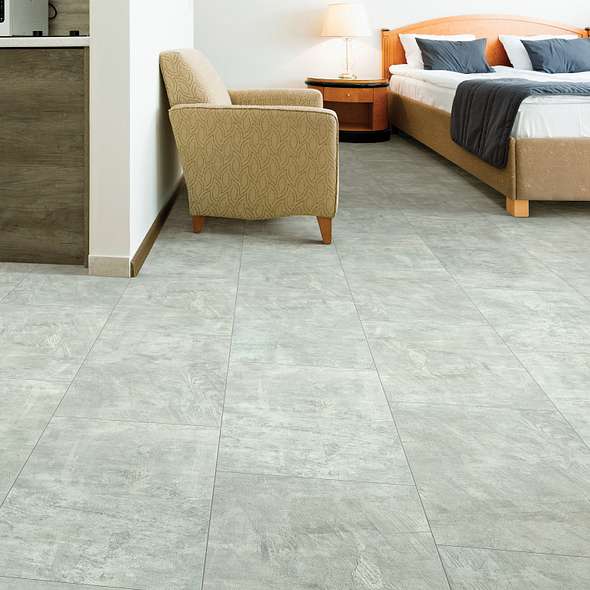 Vinyl Is Easier to Install Than Stone
Installation of luxury vinyl flooring is tremendously easier than installing a stone floor! LVT and LVP flooring features adhesive-free click-lock installation and does not require any grouting work that natural stone installation does. So, on top of the lower material cost of vinyl, the installation costs are lower, making the attractive look of stone even more affordable.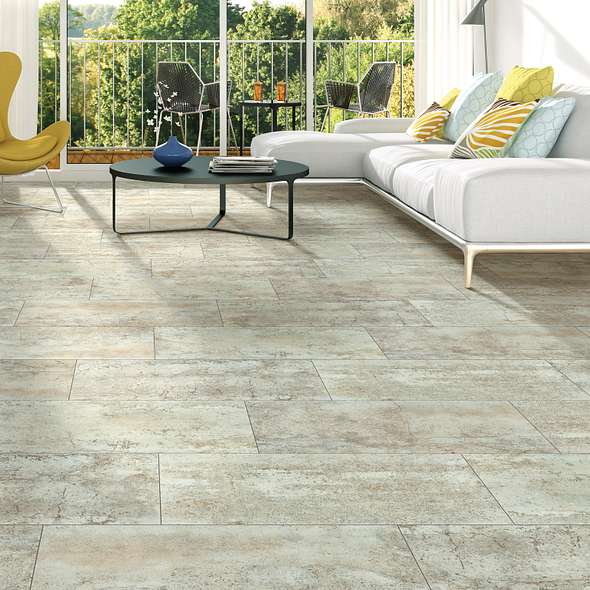 Vinyl Has More Subflooring Options
Thanks to the dimensional stability and 'flex' nature of resilient flooring, there are many types of subfloors that you can safely install vinyl over. The subfloor requirements for stone floors are stricter as the subfloor must support the weight of the stone and be completely level with no imperfections. The extensive subfloor options can give you more freedom to choose vinyl flooring in your current living spaces, without paying for the additional charge of subfloor preparation, while helping reduce the cost of getting the fantastic look of stone.
Vinyl Is Great for Basements
If you would like to have an impressive stone visual in your basement, vinyl is also inherently waterproof! This valuable enhanced moisture protection means that all vinyl types can become an attractive basement flooring choice, and you can choose it for floors below ground level.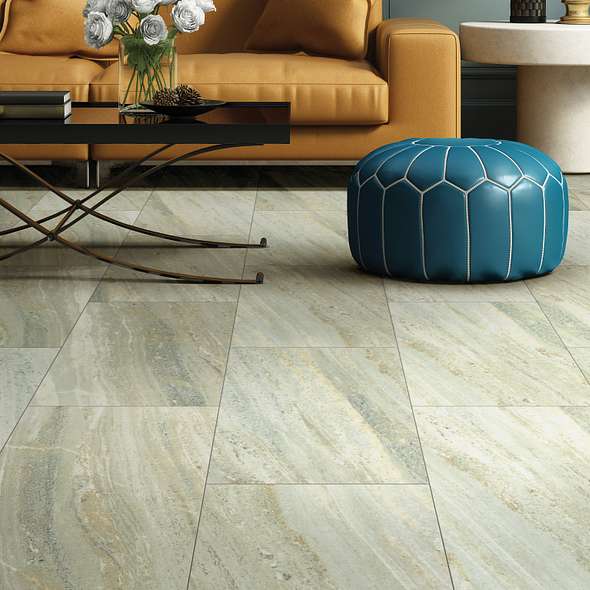 If you love the look of stone and can visualize the perfect color and natural stone variety for a room in your house, don't let the stone flooring costs discourage you. There are many viable options to make that vision come true with stone look vinyl flooring, and the flooring experts at Paneling Factory Of Virginia DBA Cabinet Factory are ready to help you do just that!