4 Flooring Tips for Small Rooms
If your home presents smaller, trickier rooms that seem challenging to design for, you can still achieve the stunning look you envision with savvy planning. From material choices to floor colors for small rooms, you can help shape the perspective of any space to make it feel larger. You can find the flooring options you love in our Paneling Factory Of Virginia DBA Cabinet Factory showroom in Norfolk, VA that will also enhance your smaller rooms effectively! To maximize the square footage in your household, here are four valuable flooring tips for small rooms worth investigating.
Larger Planks & Tile
Always consider using natural light successfully to make a small room feel larger, and the size of your flooring pieces will certainly aid this concept. By reducing seams and contributing to an uncluttered visual, larger stone and tile sizes as well as longer, wider hardwood, laminate, and luxury vinyl planks will inherently make rooms feel more luxurious. These larger formats will reflect more natural light, decrease the amount of lines in the floor, and give smaller rooms an airy feel.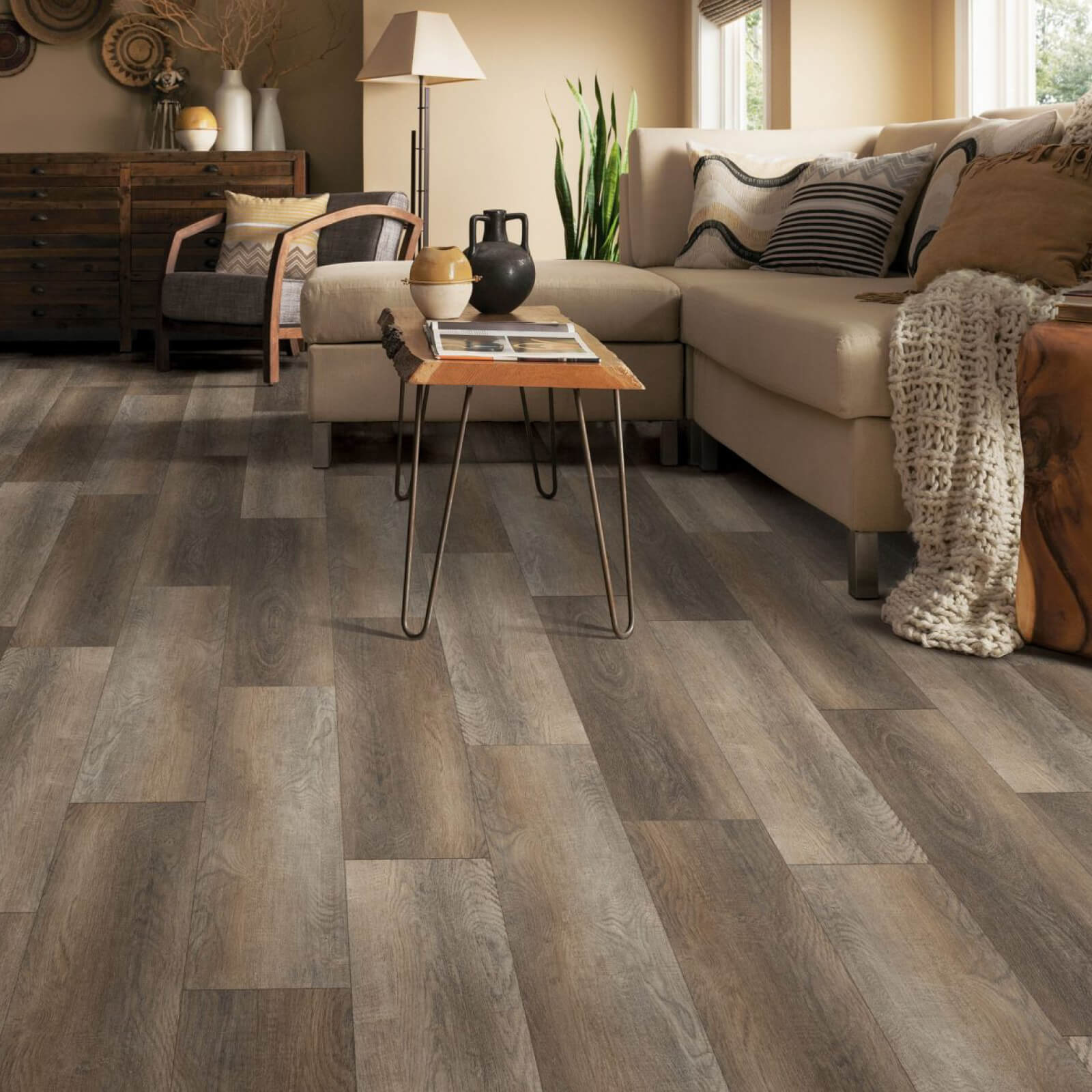 Color Choices
Lighter color choices such as white, cream, blonde, light grey, greige, and light brown will help create the illusion of open space. You can even paint the walls a complementary shade for a low-contrast combo that helps eliminate the horizon line and create an expansive ambiance. Consider using the same light-colored flooring in your larger rooms on the same level to craft a continuous floorplan feel. Keep your flooring finishes simple and warm with matte or subtle texture to reduce a heavy shine or glare. When choosing floor colors for small rooms, think bright and natural!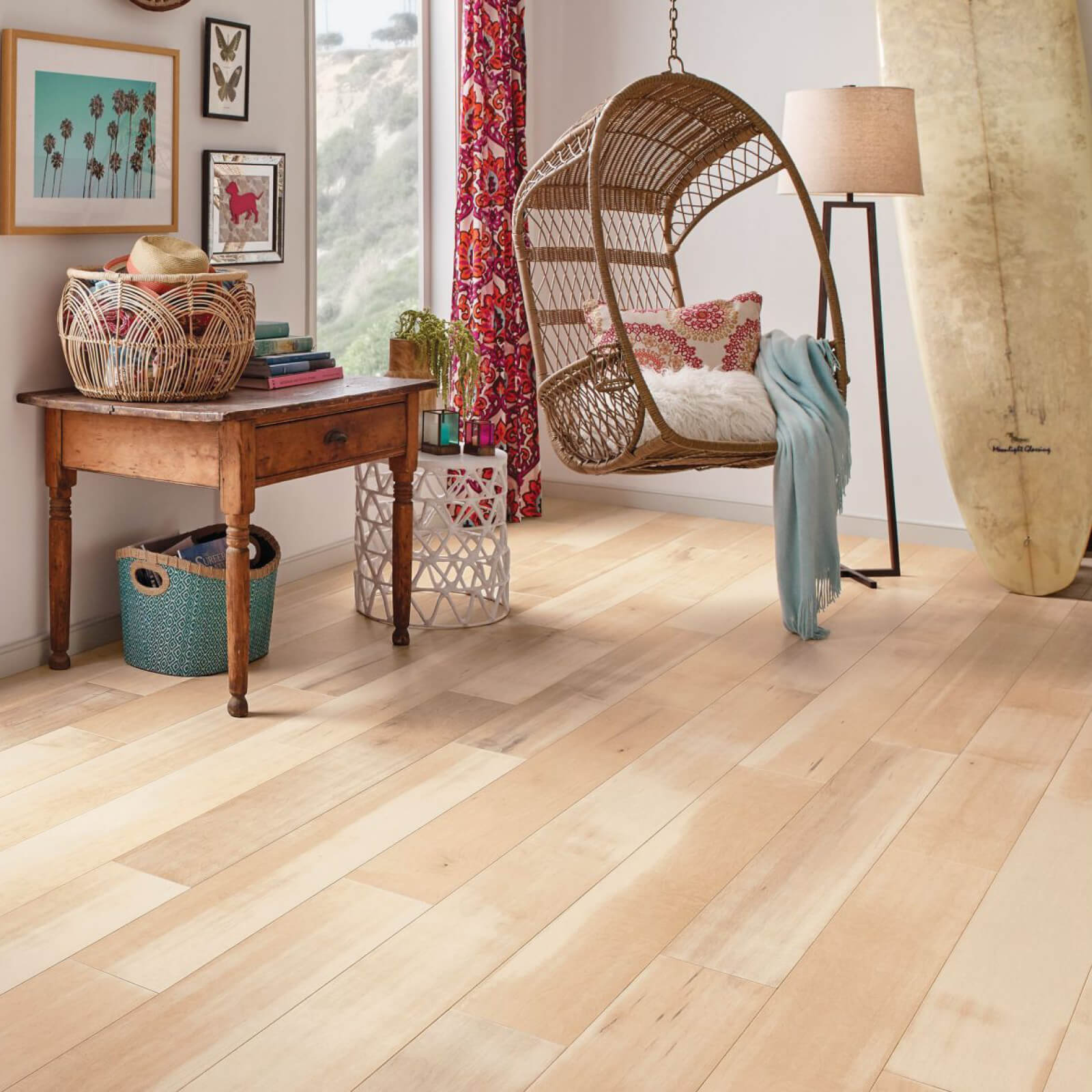 Installation Ideas
If you plan to use wider, longer planks in your smaller rooms, consider finding planks with a long enough length to match the full length or width of your room and running them alongside that dimension. Another savvy concept is using shorter planks to create the illusion that a finished floor is larger than it really is! Running your planks parallel to the longest wall can also grow the visual space. You may find that a diagonal, chevron, herringbone, or parquet plank installation can direct the viewer's eye to see a smaller room as a larger space. Take time to plan your thoughtful installation for fabulous results.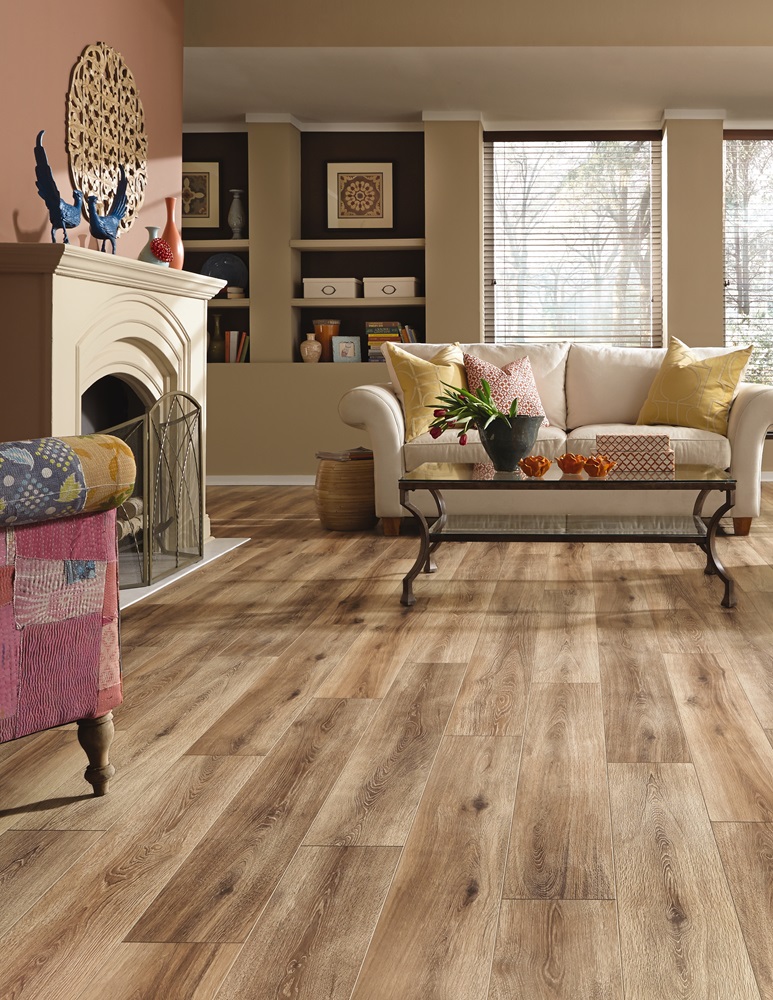 Irregular Floorplans
Older homes can especially present smaller rooms with irregular dimensions that may make flooring decisions seem more complicated. If you want to use the look of genuine longer, wider wood planks to open a room, it may be wiser to use an engineered hardwood product that will be easier to cut and fit an odd-shaped smaller space. Luxury vinyl options also offer tremendous dimension stability and floating floor capability for easier installation without removing your old flooring. Modern flooring products have the versatility to help you transform your smaller rooms in record time.
Our flooring experts are here to answer any questions and help you achieve the look you love for every room, no matter how big or small. Visit our Norfolk, showroom to explore all the gorgeous flooring solutions that will help you complete the household!