What's The Best Type of Carpeting for the Kids Room?
A home with kids is a home full of fun! With active children, every day provides new adventures with no shortage of close-call moments when it comes to spills on the floor. Whether its food being dropped, a knocked-over drink, or running through the house with dirty footwear on, your floors need to be prepared for every scenario. In fact, you may wonder if it's even safe to purchase carpet for kid's rooms since the soft material could potentially be damaged. Fortunately, our Paneling Factory Of Virginia DBA Cabinet Factory carpet experts can recommend many suitable carpet constructions, fibers, and styles in our Norfolk, VA showroom that will serve your little ones with ease. It just takes the right combination of carpet characteristics to determine what the best type of carpeting for the kid's room will be.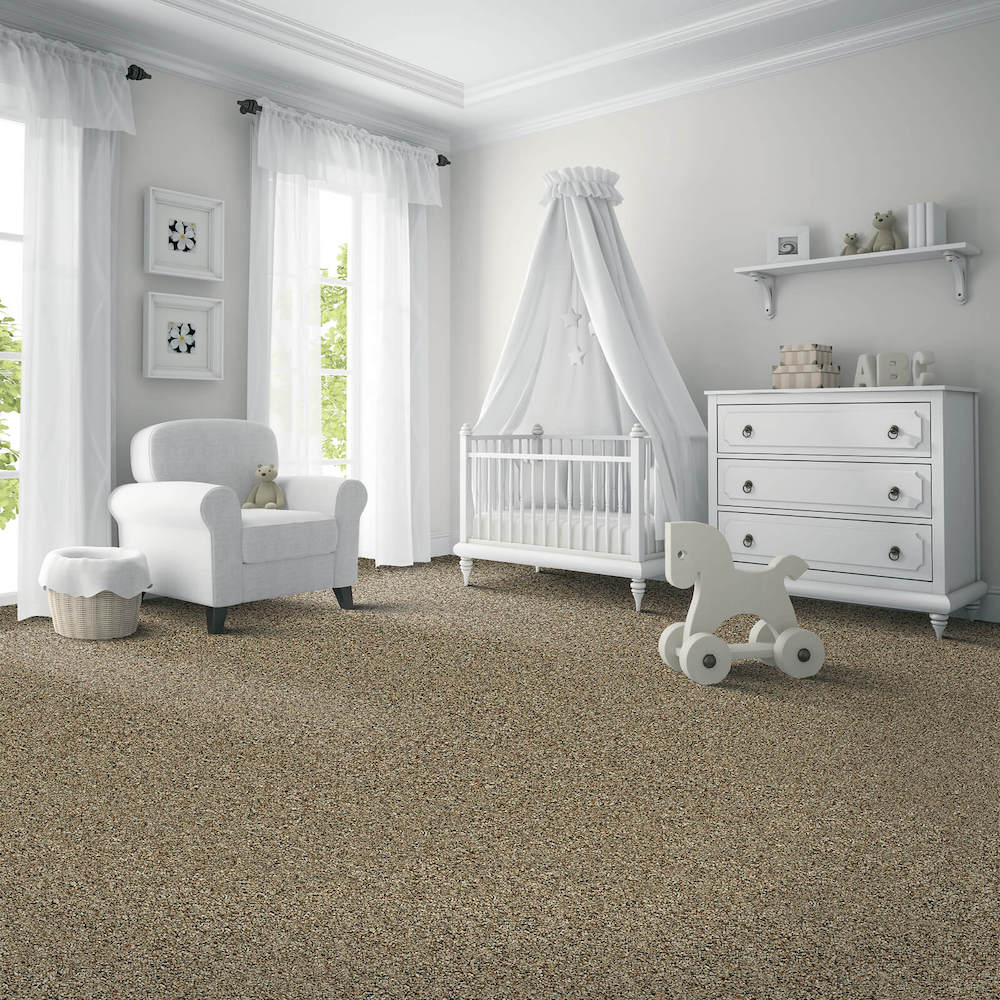 Carpet Fibers
When selecting carpet for kids' rooms, it's wise to invest in a carpet fiber that features excellent stain resistance and is on the value end of the price scale. It's very common for parents to re-do the carpet in the kid's bedrooms once they are older or have moved out entirely, so you may want to leave the pricier, more plush carpet fiber for your master bedroom and living room. Nylon carpet offers reliable performance to handle foot traffic, will remain resilient and easy to clean, and help resist stains while retaining its attractive appearance. Available at a medium price point, nylon carpet is an excellent fit for the average active home with kids that experiences occasional accidents.
For newer families with tighter budget constraints, polyester carpet will provide style, value, and even sustainability, while still offering durability and stain protection at an affordable price. For long-term success in your children's bedrooms, it's also worth exploring blended carpet fiber options since these styles will resist stains well, offer impressive resiliency, and will not broadcast footprints as long.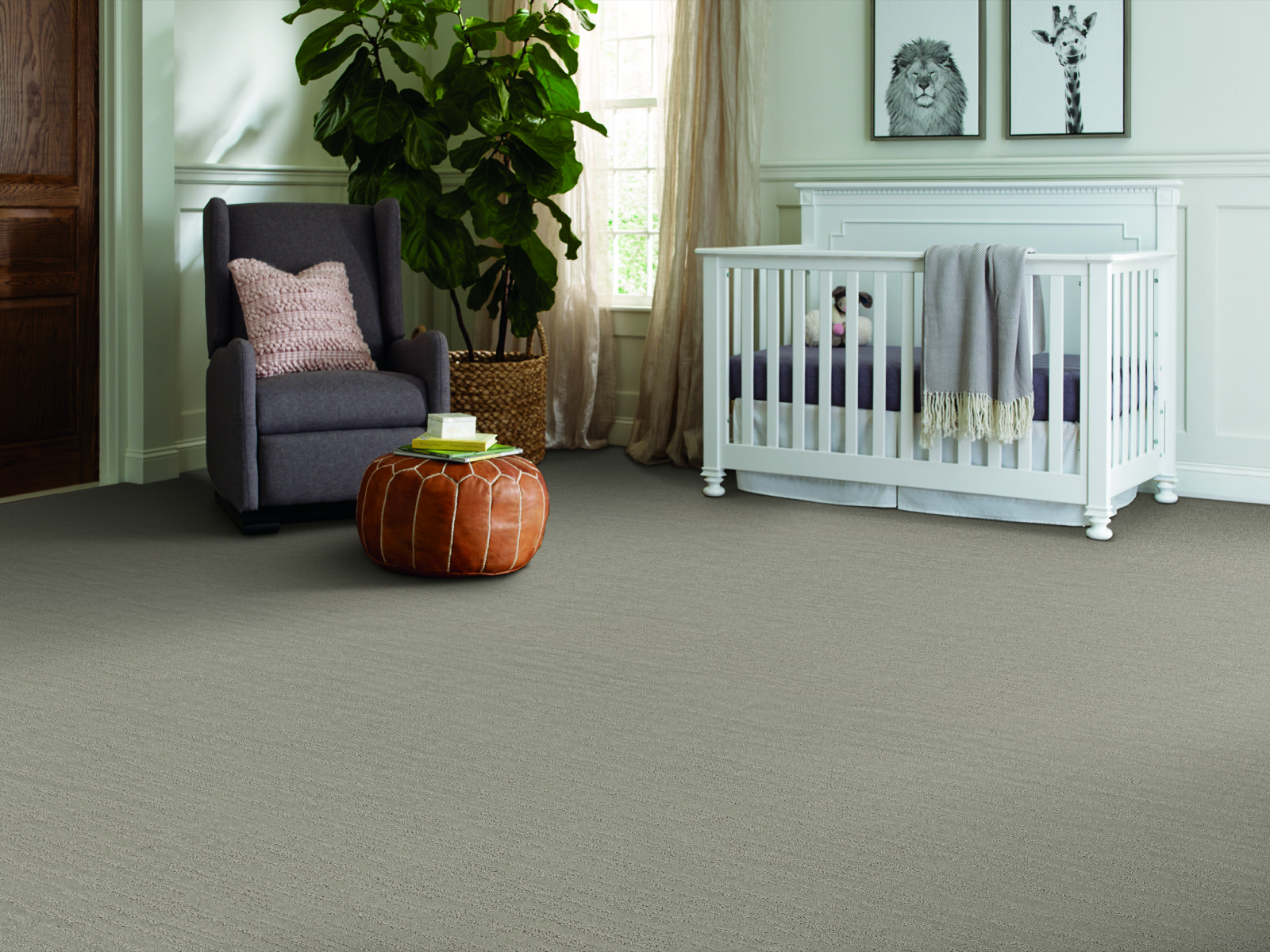 Carpet Construction
Cut-pile carpets, friezes, Saxony carpets, shag carpet, and cable carpets will generally not be a sound fit for a kid's bedroom. These carpet constructions will prove more challenging to keep clean and will not handle the wear-and-tear of kids at play as well as more suitable options. A more low-profile option such as a level loop pile carpet and multi-level loop pile carpet will offer greater durability, stain resistance, and wear resistance, while also being easier to maintain when cleaning up dirt, mud, and spills. A textured or patterned carpet will add visual interest to the design of a kid's bedroom and disguise wear better over time!
Carpet Colors
Your savvy color choices will certainly help keep the carpet for kid's rooms looking newer over time. Since lighter carpet colors will show dirt and stains more, darker neutrals will disguise blemishes better between vacuuming. For the ultimate in color protection, we recommended investigating blended and heathered styles that display multiple tones in one carpet. These valuable options will show less wear and stains over the years until you are eventually ready to replace the carpet.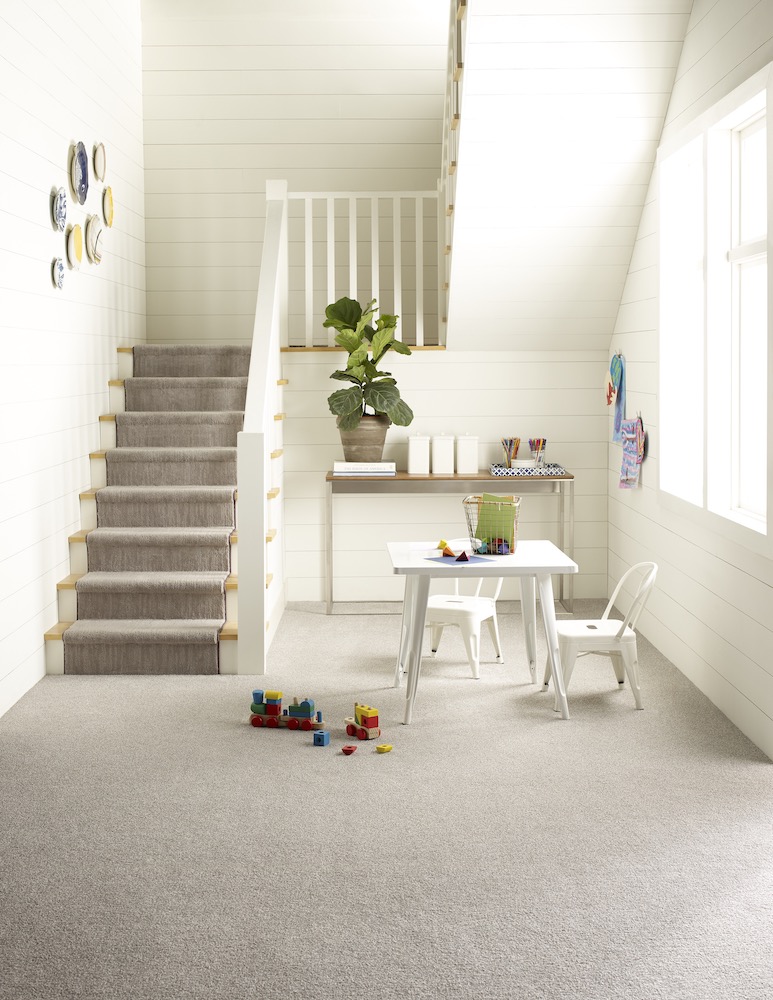 When designing a bedroom for kids, don't forget to invest in a high-quality carpet pad with antimicrobial and sound insulating properties and machine-washable area rugs for even more carpet protection. Our Paneling Factory Of Virginia DBA Cabinet Factory carpet experts are ready to help you find the perfect kid-friendly carpet in our Norfolk, VA showroom that will provide long-lasting performance and a safe landing pad for your active family members!