5 Reasons Carpet is One of Our Favorite Floor Options
Today's flooring options are endless, from stone-look vinyl tile to solid hardwood to easy-care laminate, so deciding can seem overwhelming. But while you're considering all your options, don't forget about carpet. With so many other flooring choices available, you might be wondering if carpet is still a popular option. Well, we can answer that with a resounding YES!
Here are some of the reasons we love carpeting at Paneling Factory Of Virginia DBA Cabinet Factory.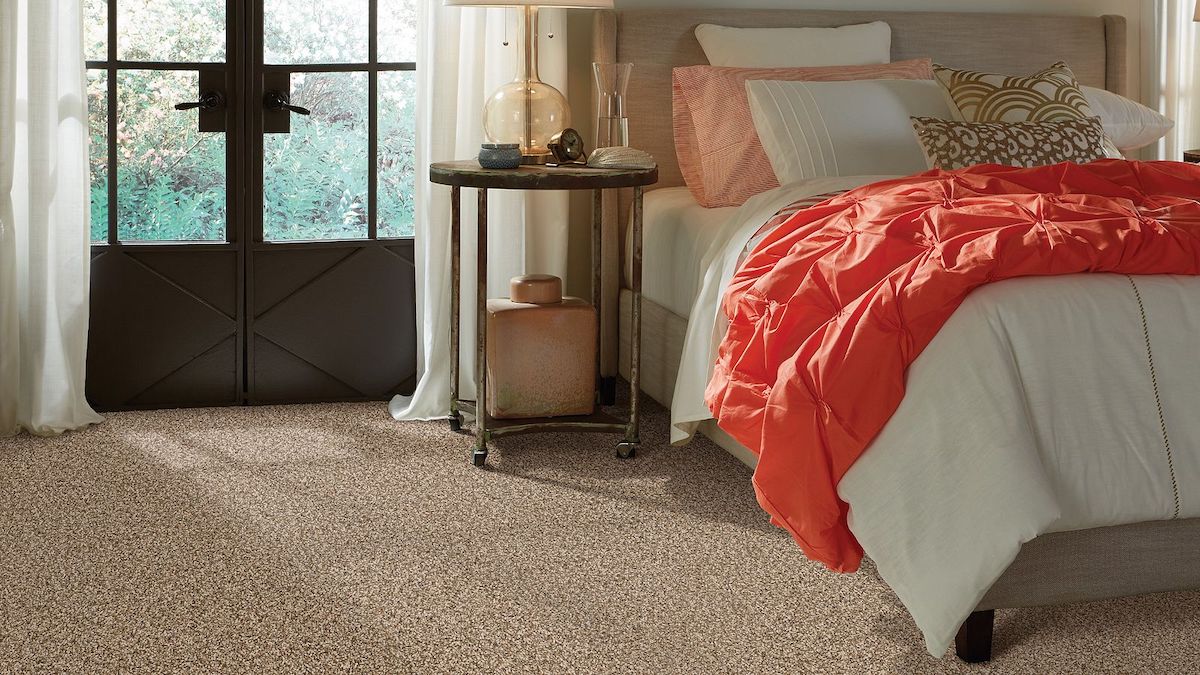 It's Comfortable Year-Round
Let's start with the obvious reason carpeting is a time-tested and popular flooring option—the way it feels under your feet.
Like all hard surface flooring, ceramic tile and hardwood can get tiring to stand and walk on for long periods. There's no shock absorption for your steps which can take its toll on your feet, knees, and joints. Comparatively, carpeting provides a cushion and even feels nice and comfy when sitting on it. It's ideal for the kids' room, living room, and anywhere you want that soft support beneath your feet or plan to spend time playing, lying, or sitting on the floor.
Part of carpet's comfort is its inherent warmth. Plush fibers hold onto heat well and can feel great on a cold day. And paired with the right carpet pad underneath, our carpeting provides fantastic insulation that helps keep heat in your home. And, when you retain more heat in your home, you can spend less on heating your home in the winter.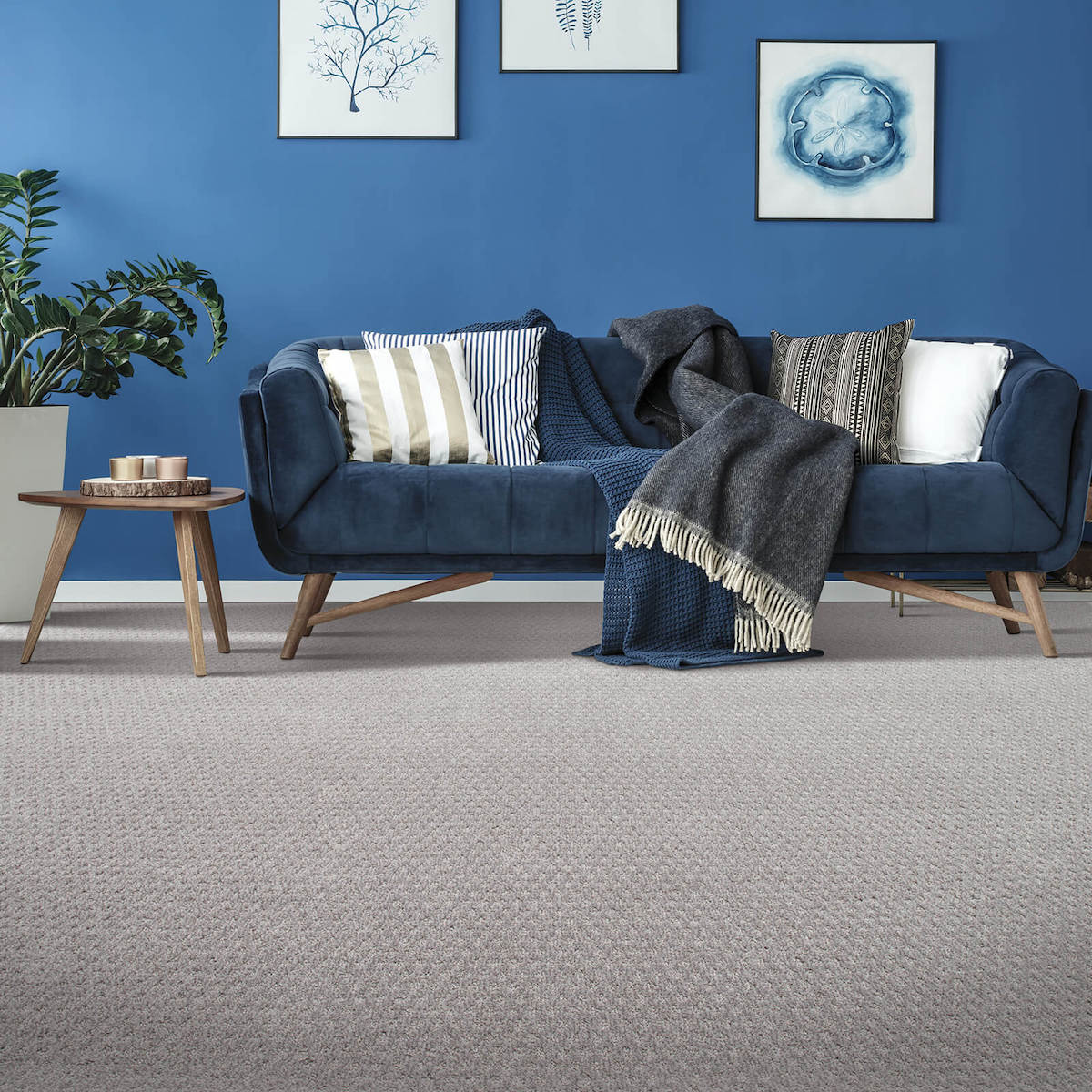 It's Quiet Underfoot
Carpet can help absorb noises in your home, making the space quieter. Without cushioned surfaces like carpeting, sound carries and bounces around the room, making footsteps, voices, the television, and other sounds seem much louder. Especially on stairs, carpeting can lessen any footfall noise and keep the sound disturbances at a minimum late at night or early in the morning.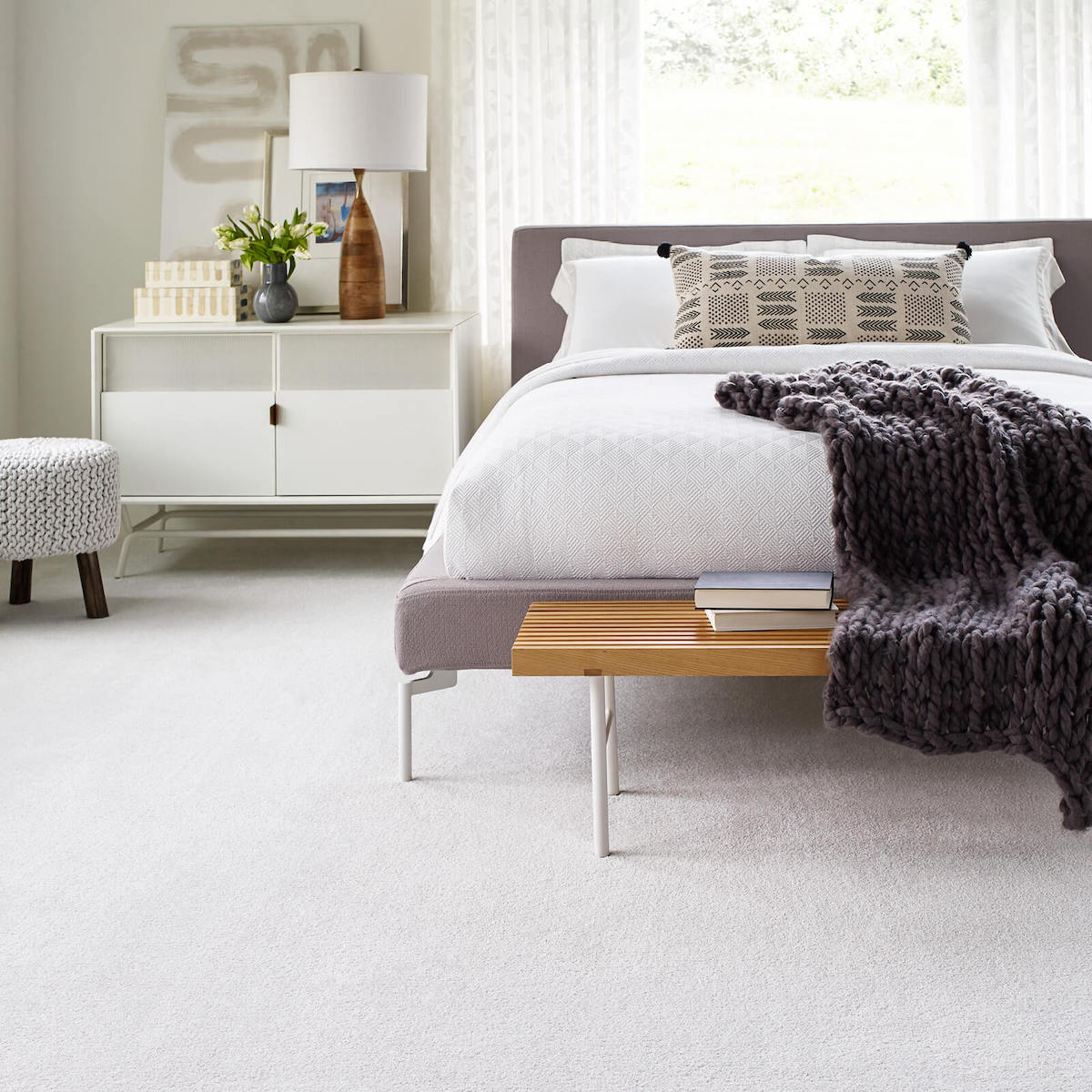 It Makes Your Home Safer
Along with its superior noise absorption, carpet will also help cushion any trips and falls. A flooring option like ceramic tile is incredibly slippery when it gets wet, and being a hard surface, landing on it after a fall can be painful and dangerous. On the other hand, carpeting is a soft surface that can buffer the landing when a fall does occur. Because of this, it's a natural in the baby's room or playroom.
A stairway is a prime candidate for carpet's safety benefits. Stairs with carpet can help prevent falls and aid in mobility issues. Although, stair carpeting shouldn't be too thick, as that can also cause a safety concern in the other direction. If you're interested in carpet for your stairs, we can help you find the carpet option that provides the perfect amount of cushion and support!
It's Budget-friendly
In general, carpeting can cost less than other types of flooring. There are different price points for different types of carpet, of course, but on the whole, carpeting can be a bit lighter on your wallet. Another way that carpeting is more affordable is due to its installation. It can be put in over many types of sub-floors, whereas hardwood, luxury vinyl, and some other flooring options need specific subfloor requirements.
Lastly…It's Stylish
At our Norfolk, VA showroom, we think carpeting is an all-around classic, attractive flooring option! It can fit right in for an elegant and sophisticated living or a peaceful and casual bedroom. Visit Paneling Factory Of Virginia DBA Cabinet Factory to learn more about your carpet options and how carpet can elevate almost any room in your home.