The Best Laminate Flooring Styles For Your Bathroom
It's no secret that laminate flooring presents an ideal, affordable solution to capturing your favorite realistic hardwood flooring and stone visual in a bathroom remodel! Thanks to the trademark durability, moisture resistance, ease of installation, and ease of maintenance, laminate flooring is not only perfectly suited for bathrooms but can also help you complete your new project in record time. The Paneling Factory Of Virginia DBA Cabinet Factory showroom in Norfolk VA in contains a wide selection of the latest fashion-forward laminate options that will match your preferred décor theme. From rustic characteristics to upscale appeal, here are four of the best laminate flooring styles for your bathroom: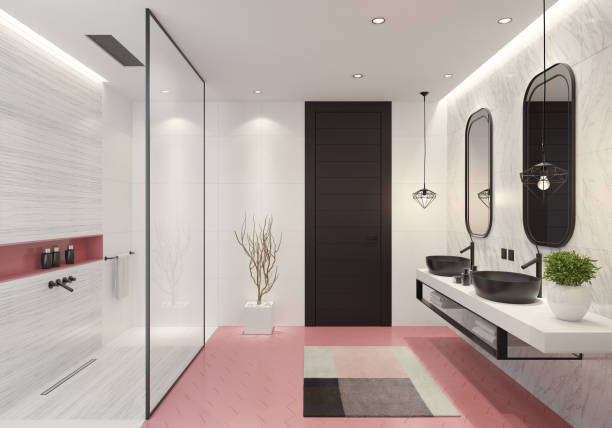 1. Waterproof Laminate – Laminate products will vary in the level of moisture resistance offered, but you can't go wrong when remodeling a bathroom with a laminate flooring option that's certified waterproof! A waterproof laminate option will be able to handle humidity from showers, drip-drops on the floor, and even standing water if a small puddle forms. If you are remodeling a bathroom in your basement, a waterproof laminate that is certified for below-grade installation will handle the conditions that this particularly tricky area will experience with ease.
2. Wide Plank/Large Format Laminate – When it comes to creating realistic hardwood and stone finished floors, wide plank laminate and large format laminate will help you achieve your favorite look effectively. With realistic tones and textures, these larger sizes showcase even more of the authentic characteristics you cherish the most. You can select from a vast array of species and visuals offered in the largest dimensions and widest widths to capture natural beauty like genuine materials. Also, these bigger pieces will give your bathroom a more luxurious, spa-like feel!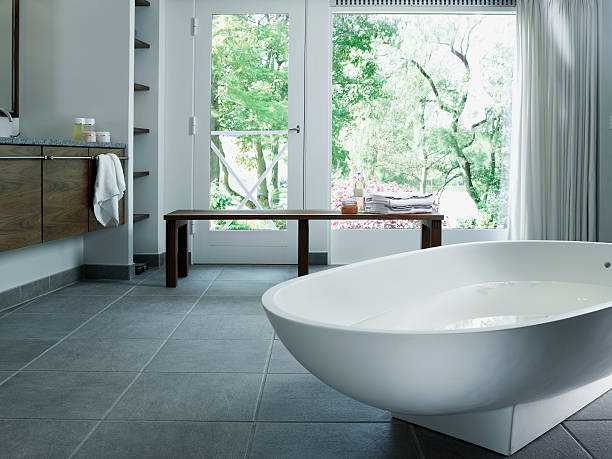 3. Floating Floor Laminate – If you are looking to get your property market-ready quickly or have a busy household that you want to displace for the least amount of time possible, laminate flooring that offers floating floor installation is for you. Thanks to innovative locking technology, many laminate options provide you with this floating floor capability. Not only will your new bathroom floor go down quickly and without adhesive or nails, but you won't have the time-consuming tasks of pulling up old floors and disposing of the waste. If one of your planks or tiles ever gets damaged, laminate flooring will be much easier and cheaper to repair.
4. Pet-Friendly Laminate – Laminate flooring has always been prized as a tough, durable alternative to genuine hardwood and can actually be a better fit for an active home with pets! Whereas softer hardwood species can be more susceptible to scratches from pet claws and nails, certified pet-friendly laminate options can offer scratch-resistant aluminum oxide finishes and a complete pet warranty for guaranteed protection. If you are choosing flooring for a kid's bathroom, a pet-friendly laminate option will serve your active little ones in the same way! Consider choosing a wood-look laminate with distinctive knots and grain patterns as these gorgeous surfaces can double as camouflage against small scratches and nicks.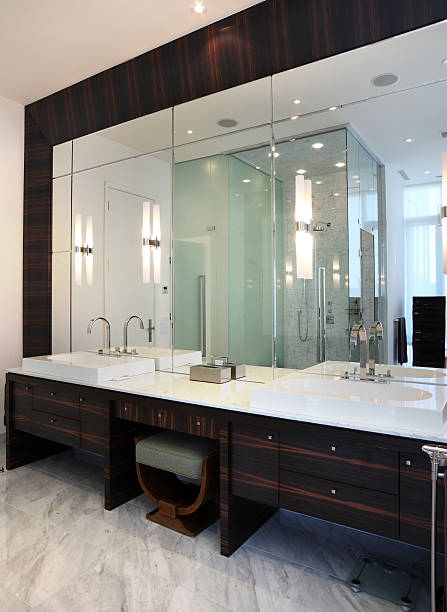 Are you ready to transform your bathroom with a fantastic laminate flooring style? It's time to visit our Paneling Factory Of Virginia DBA Cabinet Factorylaminate experts in NorfolkVA showroom and begin planning and budgeting for your ultimate design vision!