Get Creative With Your Floors By Incorporating Patterns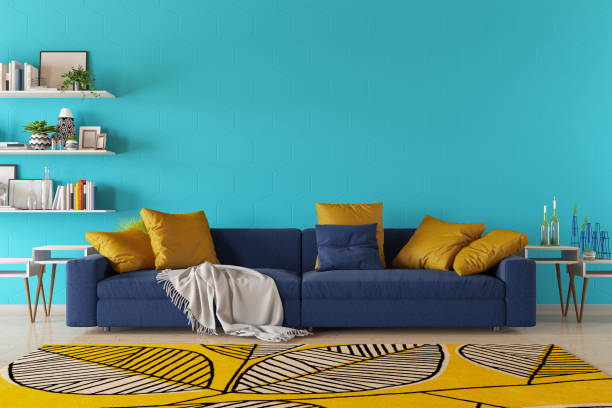 To avoid monotony in your home interiors, patterns are the perfect additions to bring visual interest, engagement, and creativity to your furnishings and flooring. From creating interesting, patterned flooring layouts to designing with patterned floor tiles, there is a multitude of ways to attain eye-catching surfaces in your favorite rooms! Whether you are looking to achieve a retro-inspired look or an innovative finished floor, our Paneling Factory Of Virginia DBA Cabinet Factory showroom in Norfolk VA has all the attractive floor coverings you need to bring your ideas to life. As you explore dazzling options for your home, here are some of our favorite ways to incorporate patterns with your floors: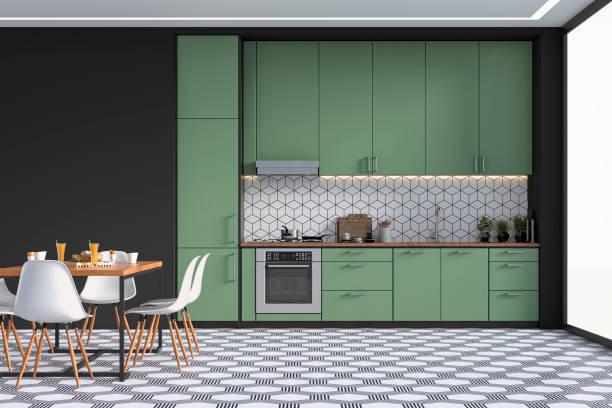 Traditional Tiles – As kitchen and bathroom remodels are thriving in the home industry, tile is an ideal material to express your personality with a unique patterned floor. Offering a virtually unlimited array of finishes, shapes, and colors to select from, you can easily design bold looks or sleek, subtle visuals. In a luxurious space, consider an offset tile pattern using square or rectangular natural stone of any size. Chic geometric patterns can uplift monochromatic color schemes while making smaller spaces feel larger. For a fascinating bathroom floor, a penny tile pattern will amaze simply from the intricacy and the sheer number of tiles! Explore contrasting grout colors when using traditional tile for an added pop of interest.
Patterned Tiles – In recent trends, designers and homeowners alike have been turning to the dramatic effect that large-format patterned tiles present! With an often-vintage appeal, patterned bathroom floor tiles are an instant way to lend an engaging feel to a completed design refresh. You are no longer limited to simply ceramic or porcelain options either: Innovative patterned vinyl flooring installs for less time over a variety of subfloors while eliminating the need for grout work.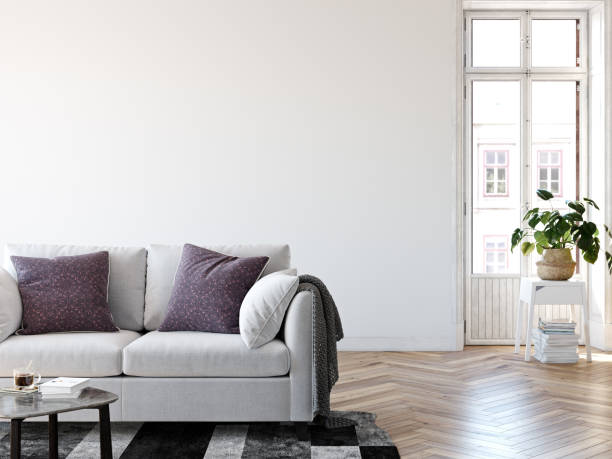 Installation Layouts – Even if you decide not to use patterned floor tiles, you can design a plank installation layout that displays pattern within the finished floor. Using hardwood flooring, laminate, or luxury vinyl planks, you can lay out a parquet, diagonal, chevron, herringbone, or another weave to showcase enhanced interest. These classic patterns also add a timeless feel and highlight the work of skilled craftsmen. Although you may need to work with a designer or installation professional to successfully execute these looks, the savvy planning ahead will result in a more expensive-looking finished layout without substantially adding to your project costs.
Creative Carpet – Soft, plush carpeting will also allow you to incorporate patterns in a variety of ways. First, you can choose actual patterned carpet to bring interest and texture, while many of these multi-level loop styles will aid in easy cleanup and preventing wear. Versatile carpet tiles allow you to create eye-catching arrangements by mixing different patterns, tile sizes, and pattern directions without installing wall-to-wall carpet. Similarly, patterned area rugs are often easy on the budget and let you layer your favorite modern or nature-inspired patterns over hard surface flooring with ease.
You can use creative patterns to transform every room in the house from your entryways, living room, and bedrooms, to kitchens and bathrooms. Visit the Paneling Factory Of Virginia DBA Cabinet Factory showroom in Norfolk VA and our design experts will help you add extra flair to your stylish floors!